Resource Rise Again - A collaboration with Rekindle
Designers: Tim Wigmore, Rebecca Asquith Design Interns: Maud Timmermans, Louis Rose, Daniel Ojeda
Date designed: 2016
Resource Rise Again was a Rekindle project supported by Creative NZ seeking to research and explore alternative uses for waste materials. The project brought together 5 design teams with different backgrounds and skills. Designtree as one of these teams worked alongside the other 4 teams, sharing information and ideas to each develop 3 outcomes for the project.
The first outcome was a research document exploring local materials streams that are currently wasted, connecting with their producers and collating this information in to a document. This was in part to help establish a NZ resources map inline with the Harvest Map model established by Superuse Studio.
The second outcome called for a sculptural piece that primarily utilised waste in its construction, while asking the viewer to consider resource and possibly propose a new way of thinking of waste. Our piece was an illuminated mobius loop woven from a combination of salvaged timber framing, and discarded pallet strapping. The timber strips twist into a cornucopia from which flows the crafted tightly woven colourful plastic strapping, slowing degrading and unwinding, then meshing back into the timber in a continuous loop.
The third aspect of the project is where the 5 teams focused much of their energy. Designtree's outcome for this part of the project sought to tell the story of the transformation of what is currently treated as waste, into desirable objects. We designed with the contemporary circular office economy model in mind. We were looking to develop a product that would have appeal in an office environment, that clearly spoke of its origins and that utilised a currently wasted resource, diverting it from the landfill.
Our most successful outcome from this aspect of the project was the Stack Lamp which used plywood laminate offcuts from cabinetry in combination with an LED strip, to create a linear modular lamp.
These Stack lights are being used in the Sustainable Coastlines Headquarters in Auckland.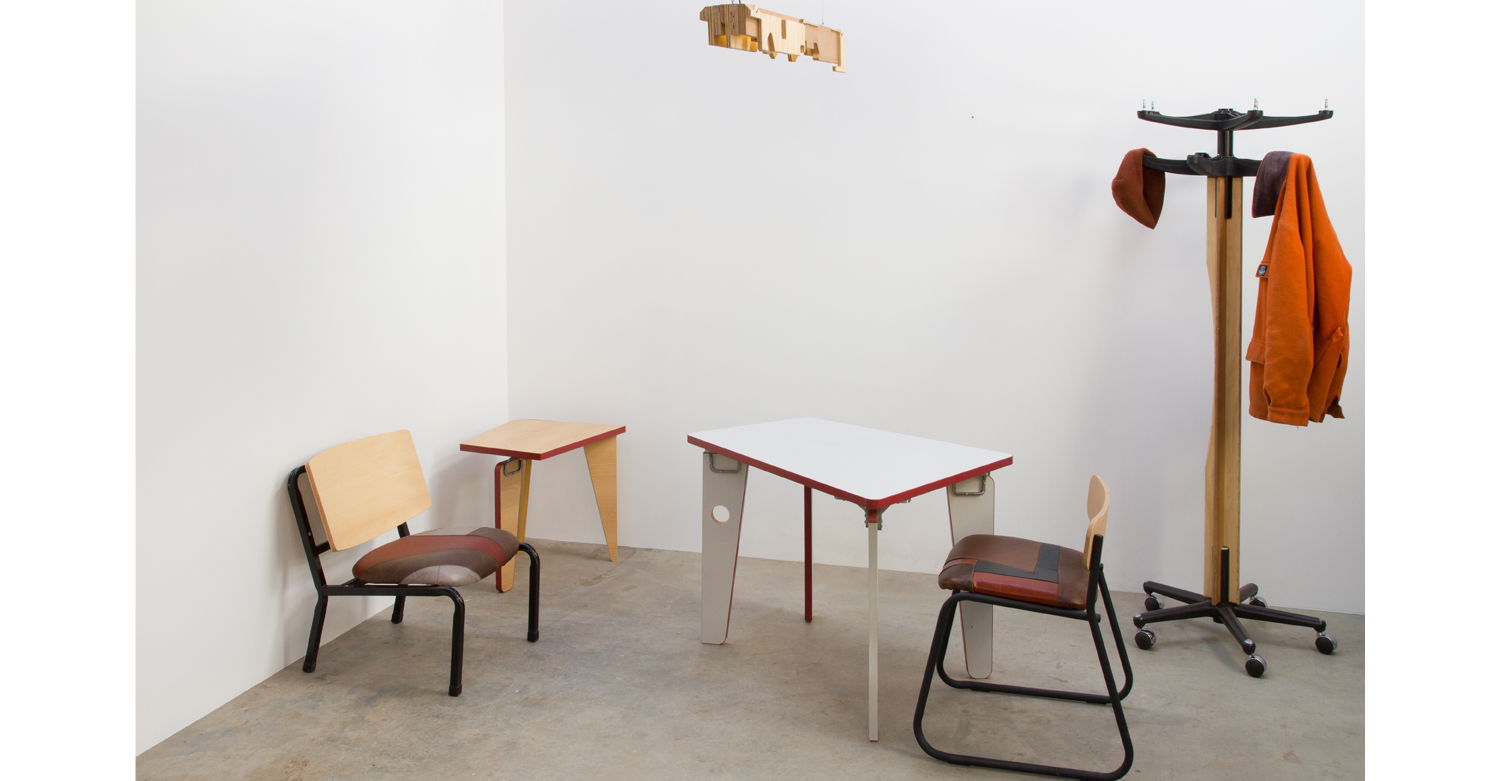 A short video of making the woven mobius loop: